About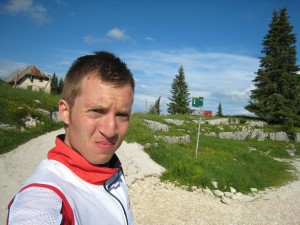 Rune Olsen was born with orienteering in the blood, conceived at O-ringen and participated in the first O-event as a toddler in a pram.
Orienteering has been a part of his life since the early days and is still his big passion. He has travelled in more than 40 countries with and without maps, lived in four and worked for a longer period in three and lived outside his home country for more than five years.
When he is not enjoying the fantastic nature around Oslo he is joggling with numbers at PwC and showing clients withing Financial Services (Bank, Insurance & Asset Management) how to get fast and proper through the accounting and law jungle.
Giv him a map and he is Magic….. Give him a Tie and he will fly
Personal data:
Born:  6 marts 1978 (DK)
Weight: 72 kg
Height: 184 cm
Place of residence: Oslo - Norway
Education:
1998 - Gratuated from Frederiksværk Gymnasium
2000 – HA-MAT (MØK) – BSc in Business Administration and Management Science
- Copenhagen Business School (CBS), Denmark
2002 – Cand.marc.aud – MSc in Business Administration and Auditing
- University og Gothenburg, Sweden (School of Business and Law)
- Monash University Melbourne, Australia
- Copenhagen Business School, Denmark
Trivia:
Music: Pop/rock
Kylie Minogue
Rasmus Seebach
D.A.D
Medina
David Guetta
Movies:
Gladiator
The Firm
Wallstreet
Matrix
Top Gun
Food:
Steak & Pasta
Grill / BBQ
Gourmet
& Drinks
Faxe Kondi (Mountaind Dew)
Mathilde Kakao (Choco Milk)
Leisure:
Running
Cross-X Skiing
Hiking
MTB
Travel
Fun facts:
Has a state of the art waffle maker
Has the record for running fastest up the PwC building in Oslo
Can eat Nutella Banana Sandwich and drink hot Choco any time anywhere
Is an expert in strange injuries, they come as fast a they go