Jukola 2014 – Kuopio
Another year another Jukola – fighter planes, 1600+ teams, tough and demanding orienteering, sauna, hot tub, Mosquitos and not at least a fantastic orienteering from dusk to dawn.
BSK (Bækkelaget) has rented a house in Vehmersalmi 5k from the arena with full Service by the local family. This included 24 h service, food, wood burned sauna and hot tub and not at least an enthusiastic approach to"that" running in the night stuff.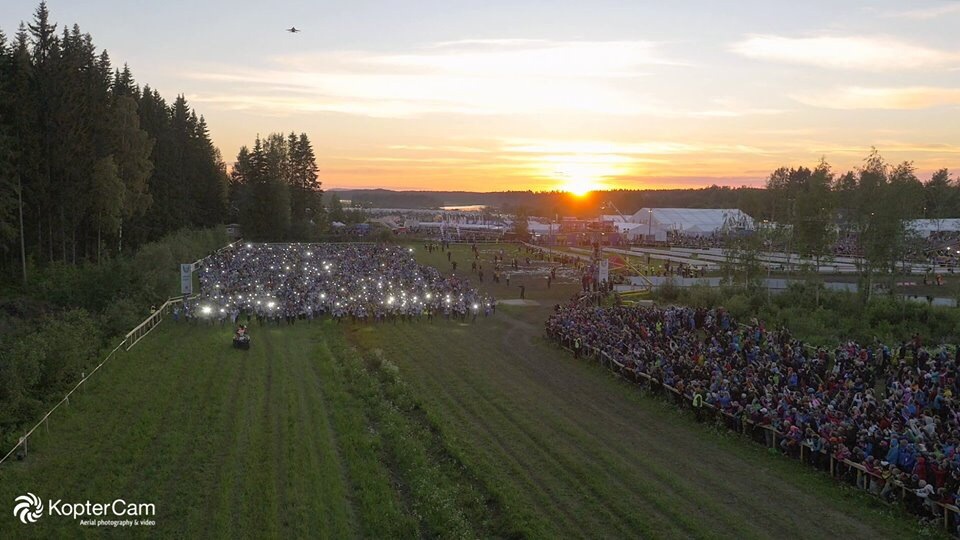 The BSK Babes and Gentlemen were well prepared after a compulsory "elephant track training" and a perfect afternoon session of lake dipping wood fired Hot tub and ditto Sauna.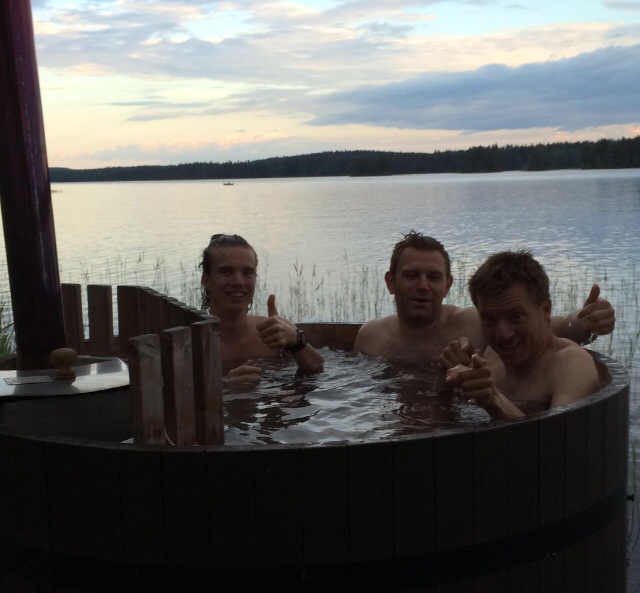 The BSK Babes were as usual first in action Saturday arvo, and gained places all the way through the Venela relay and ended as 56th out of 1100+ teams. Some detours early on meant the babes were not 100% satisfied. The good thing though for us Boys was that it was within reach to beat the Babes (we are as always gentlemen, so no beating literally :-)
The boys team was significant stronger than last year and with King Carl out on first leg again this year we planed for a head start.
Carl once showed world class and finish "ensom i tet" on first leg. It gave me a perfect start position, it's an awesome feeling to go out alone in the lead. I though spoiled the lead on the long 3,5k'ish leg to first control taking a slow left route choice (too much thick forest and undervegetation and no tracks too follow – compared to King Carls straight option. Joined the pack on the way to second. Missed about 1 min or so at third, stopping to early. Got a good flow but drifted a little too low towards 7th but relocated fast at the vegetation boundry, but a little hook into the control and I could see Kalevan Rasti running away over the clearing. With another hook at 8′th they were long gone.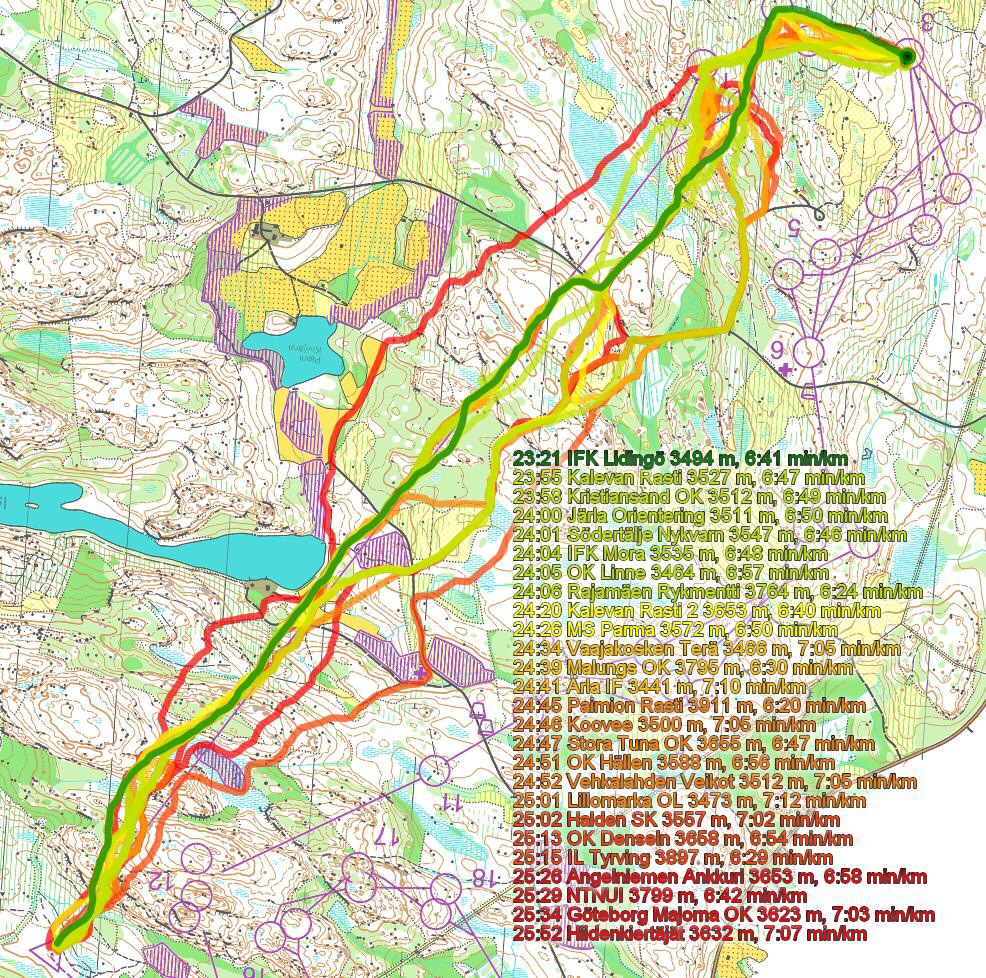 My Course: Map
The rest of the leg went smooth – only hesitated a bit and had some extra stop so managed to close about a minute or so on the leaders. Ended as 16th still with 1600+ team behind and 3:11 behind the lead. The rest of the BSK boys did a good job without any disasters so in the en Jeppe could sprint the team in to the magic number 55. The observant reader would now notice that is one spot in front of the Babes – would the BSK Gentlemen had known we would ofcourse have slowed a little in the run-in to make it a tie.
Results Babes
Results Gents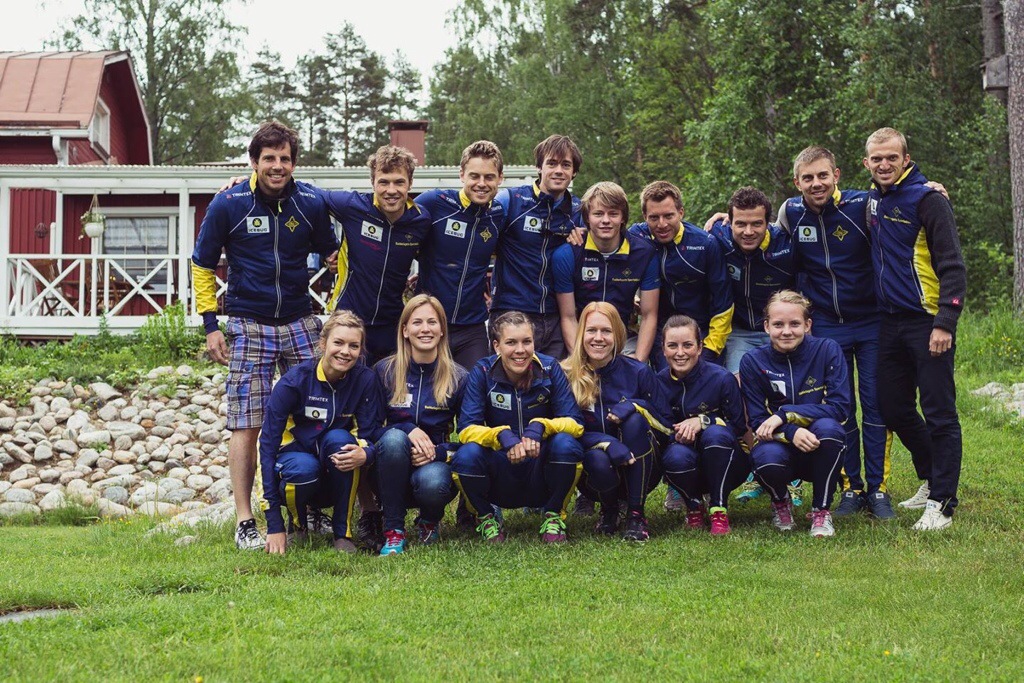 Jukola is one of those races you don't won't to miss and I'm already looking forward to next years challenge with the awesome BSK babes & Gentlemen group – Jukola see you soon!