Knock-over and out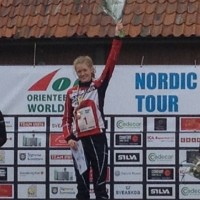 I have run a few knockout sprints this year and have enjoyed it a lot. I knocked out a few runners in Bergen and got some great knock out sprint training in Turkey against some of the best sprint runners. During the spring I really looked forward to the sprint races at NORT, and to compete against the best in this discipline.
Unfortunately I didn't knock-out many runners this time, instead I knocked myself out. Three weeks with a cold I just can't get rid of – some suggest I haven't been drinking enough Hot Choco – I don't think that's the case :-)
At the same time my achilles have given me a hard time. Gitte our fysio didn't promise any magic – but she have done something with her magic wand the last couple of days, and the pain is fading away.
I might have been knocked out by the cold and my achilles today but Emma once again showed, how you are suppose to run a knockout sprint, and knocked out one competitor after the other – it's fantastic to watch – she looks so comfortable while the others a struggling, I'm so impressed!
See the Knockout show her: http://www.svtplay.se/klipp/1269548/damernas-final-i-knockoutsprinten
I'm over and out, and skip the rest of the tour so I can get back to Oslo and recover from the cold and soar achilles – hopefully in time to get ready for Jukola with BSK