Nordic trouble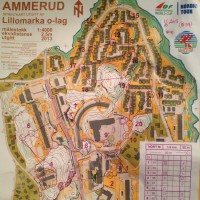 First round of NORT, should suit me well and I have looked forward to this sprint race in Oslo. I have been troubled with a cold and a soar achilles the last couple of weeks.
The body definitively felt better than last w-end in Skien, so I believed I could do a good race when I stood at the start gate.
First real challenge was the leg to 3rd – and I felt that the body didn't respond as normal and I wasn't able to push hard. As the splits shows the speed was not there today and the bottom line was a 41st place –  on a day with a good technical race it's very disappointing. I know I'm good for more than that.
Though it was great to see that we had four runners in top 6 – I'm sure the Danish dynamite will make some noise in the following races as well!
I will treat my achilles and try to fully recover from my cold, hence I will not race the middle tomorrow, but save the energy for the sprint in Sweden on Tuesday.
Nordic Orienteering Tour home page: http://www.nordicorienteeringtour.com/