EOC 2010 Training Camp Kiten
Location: Kiten, Bulgaria | 11-18/10 2009
Ohh yea after 2½ week in cold rainy Australia I was looking forward to this trip to Sunny beach in Bulgaria – Yep that's the name of the coast line.
To my big disappointment the name only lived up to the expectations for the first two day, for the rest of the week we had to settle with clouds and 10-15 degrees.
We were eight Danish runner which got company by six Norwegians to guys and four girls. The first meant good as the two runners were Olav Lundanes and Anders Skarholt, the second meant good motivation >;-)
The terrain was very fast in most place CC managed to clock sub 4min/k in a thick code 3 forest. The terrain we expect to be most relevant though includes more hill slopes with rock features, but on the plateau there it still very few details and the ground is hard and very fast.
As part of the Camp we ran the Balck Sea Cup, which consisted of three individual races and a final race with chasing start. I managed to put my self out of contention early on with slow running and mistakes, but by the end of the week when the jetlag had lifted I managed to post the fastest spilt in chasing start on a sprint course in the sand dunes.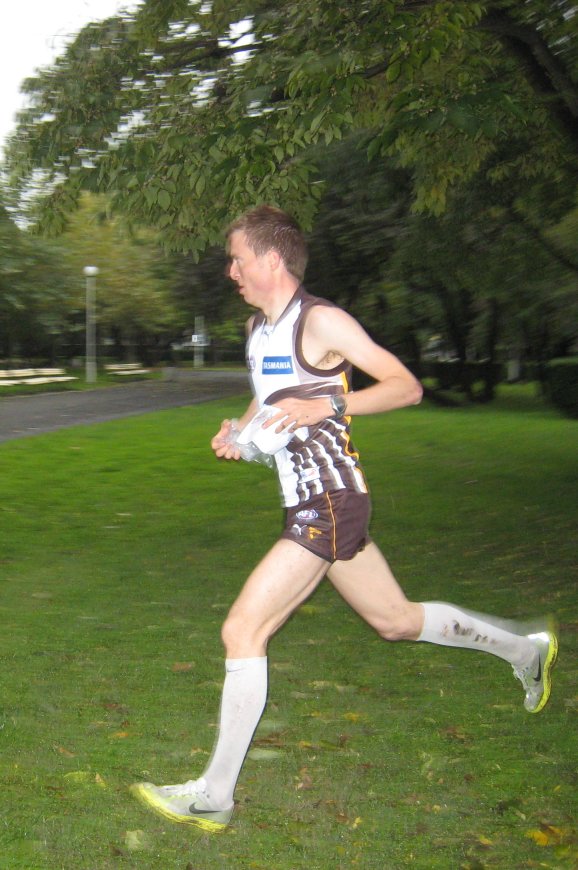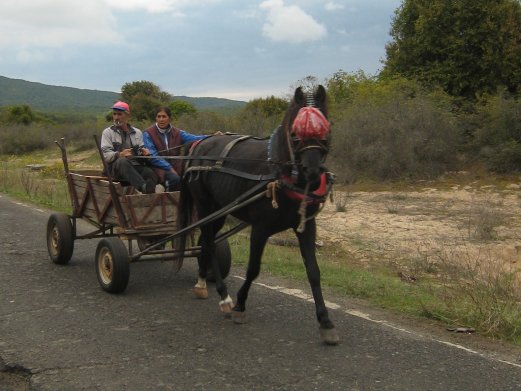 It was a great week with a lot of intensive orienteering and high speed. I think this terrain is going to suit us well and that we can expect some good results at the EOC 2010.
Check out results and maps:
18-10-09 | EOC 2010 Training Camp Kiten Bulgaria | TTepma Aiohn (BUL)  | Black Sea Cup final – chasing start. Back in the dunes for a tough sprint, managed to post the fastest time of the day, but spend a fair time running with other runners in sight | Result and Map
18-10-09 | EOC 2010 Training Camp Kiten Bulgaria | TT (BUL) | Great training, in a very fast terrain, where you need the best of your compass skills | Map
17-10-09 | EOC 2010 Training Camp Kiten Bulgaria | TTepma (BUL) | Black Sea Cup Part 3. Ran easy after my crash yesterday but still managed to do a few mistakes, only the one at 20th can be blamed a misplaced control | Result and Map
16-10-09  | EOC 2010 Training Camp Kiten Bulgaria | Park Bulevarda – Burgas (BUL) | Sprint training near the centre of Burgas. Ran 90% but still managed to crash when exited 2nd control. Smashed the knee, and managed to paint my white socks in the Red & White Danish colours. Also smashed the compass but didn't notice until after I finished, was not to much use in the park… | Map
16-10-09 | EOC 2010 Training Camp Kiten Bulgaria | Beaka (BUL) | Relay training with 3 loops, great fun | Map 1, Map 2 and Map 3  
15-10-09 | EOC 2010 Training Camp Kiten Bulgaria | TTepma Aiohn (BUL) |  Black Sea Cup Part 2. Tough running in the dunes, but surprisingly easy navigation. lost 35 sec going to first control as it was more or less impossible to cross the marsh | Result and Map
15-10-09  EOC 2010 Training Camp Kiten Bulgaria | Axtoc (BUL) | Map
14/10-09 | Nessebar (BUL) | Sprint in the historic town of Nessebar. Walked around with Tue, ½ an hour after a massive lunch due to the girls were ordering double portions and someone had to finish it… | map
14 /10-09 | Bahr H3tok (BUL) | Black Sea Cup Part 1. Not as green as it looks, CC managed to do sub 4 mns/k in a dark green area. Going along the slope was tricky, and I made a few mistakes | map and results
13/10-09 |  MMU IIphmopcko-3aMan (BUL) | Rocky part relevant for Long distance | map
13/10-09 | Beaeka (BUL) | Southern part is relevant for the Long distance | map
12/10-09 | MMU IIphmopcko-hot (BUL) | Follow John Training with Tue Lassen | map
12/10-09 | Kyna Bbnraphr (BUL) | map